This investment opportunity is unsurpassed. The rental on these properties is guaranteed.

The figures shown under "Facts and Figures" at left are for a guaranteed rental program available through a third party or through Orlando Vacations, Inc., affiliated with Island Club West, Inc..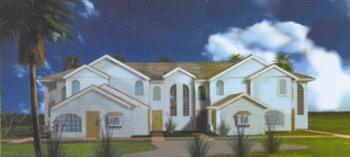 In the Disney area, there are several providers for this type of program all with varying terms and conditions. In addition there are numerous providers that will rent by the week as needed. This type of program has the potential to give higher returns, as the weekly rental dollars are higher. The difference is that there is no guarantee. Most will tell you that they can rent from 36 to 40 plus weeks per year paying you around a $400 to $600 per week average after taking out management fees and expenses. The guaranteed rental program does not take out management fees or expenses other than noted in "Facts and Figures". But if you use weeks in the guaranteed program you lose the guaranteed rental for that period, whereas in the weekly program you can use weeks that are not rented from you at no charge depending on the management company.
Streaming Video
If you missed the streaming video movie link on the first page of this web site, you can connect to it here.
RealPlayer is required for movies. If you do not have it, you can download it free now.
Island Club - A Great Vacation or Investment Property Opportunity